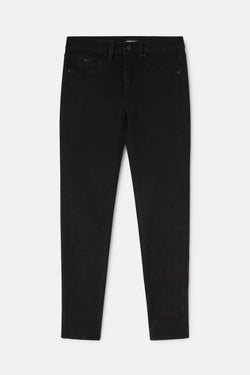 SUMATRA Z - GAS
Description:

These GAS jeggings par excellence owe their success to the perfect combination of comfort and sensuality. The slim fit, accentuated by a high waist and the lightweight ultra-stretch fabrics, shapes and enhances your curves. The stitched front pockets emphasise the second skin effect. The black denim jeggings are a passepartout garment.

Composition: 2% Elastane; 35% Polyester; 63% Cotton

About GAS:

Iconic and timeless pieces selected and retrieved from the immense archives of the brand''s nearly 40-year history are the inspiration behind New Heritage garments that have a throwback feel.
The relaxed, oversized lines, authentic washes, and substantial canvas that were the hallmark of GAS''s successes in the 1980s and 1990s give rise to a denim-oriented look that is essential but has a unique and iconic character that does not sacrifice the comfort of the latest premium quality fabrics and processing.