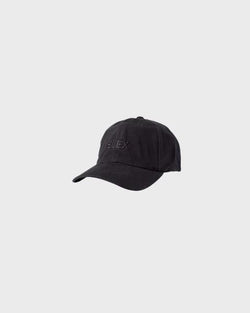 Black Cap with Black Logo - ELEX
Description:

Colour: Black

100% Cotton

Adjustable metal tab

Logo and Monogram embroidered on the front and back.

One size fits all

Made in Portugal

About ELEX:

When the goal is to offer a great product, the selection of the finest materials available in the market and the selection of the people who will work on them, are equally important.

We believe that a brand is much more than the products it sells, and, for that reason, we are very interested in the People and Culture surrounding us.