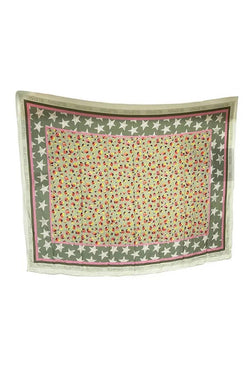 B07 Beach Towel Leopardus - Blueman
Description:

Beach towel Leopardus with localized print made of viscose prevents the sand from sticking together. Its drying is fast, in addition to being light. Our yoke can become a pareô! Our measure 140 x 180 cm. Celebrating those with a solar and wild spirit, LEOPARDUS is our colorful leopard print. To look good out there, its worth remembering that our Lycra has a UV50+ protection factor.

-100% viscose.

About Blueman:

With a wildly impressive heritage, its no wonder that Blueman has managed to stay on top of the swimwear world for such a long time. Their iconic, flattering designs are extremely memorable and bound to score lots of compliments on the beach, poolside, or wherever the sunshine takes you. Designing for both men and women, Blueman understands what it means to be a trendsetter in the fashion world. This brand isnt interested in imitating other designers; they strike out on their own and create unique looks that inspire the world. Boasting a fresh yet classic take on fashion, Blueman creates the swimwear looks that everyone wants.